AliExpress is not the only Chinese shopping site that ships to the Arab world and the world. Here in this article are many other websites for international shopping.
The best Chinese shopping sites
Most netizens in Arab countries are already familiar with AliExpress, which is already one of the most popular shopping sites in the world and is a strong competitor of the American giant Amazon, but it is far from the only Chinese site that ships to the Arab world, United States and the world at large. While you won't be able to find luxury items from the world's top brands, Chinese shopping sites are great for cheap electronics, basic clothing and household items, as well as accessories for cars, bikes and more.
Here are the best Chinese shopping sites that ship to the Arab world in 2022:
ali express
AliExpress is arguably the best-known Chinese online store. With revenues of US$ 55 billion, it is also the largest; It makes more than five times more money than eBay. How not, and the products available on it are very cheap as compared to other websites as it is one of the cheap Chinese shopping websites that ship for free or at a cheap price. In short, as we mentioned earlier, it is a strong competitor to the world's first shopping site, Amazon.com.
Unlike Amazon, AliExpress does not sell any of its own products. Rather, it is an e-commerce platform, which connects you with third-party sellers (Chinese individuals or companies). Also, unlike most online shopping sites, Ali Express only has Chinese sellers, not from all countries, and this guarantees you that all products on Ali Express are Chinese and not manufactured or produced by any other country.
banggood
We talk about Banggood when we review the world's top 9 online shopping sites in 2022. While electronics is Banggood's main focus, you'll also find sports gear, fashion accessories, jewelry, health care products, baby products and more .
The site itself has been around since 2004, which makes it one of the oldest Chinese shopping sites and also one of the most trusted Chinese shopping sites. The website also supports the Arabic language.
Some orders qualify for free shipping. However, be aware that free deliveries can take a long time to arrive. We are talking about months, not weeks, especially in our Arab world, so always check the delivery time before ordering any cheap or expensive product.
Banggood supports many payment methods. Credit cards, bank transfers, PayPal and many other methods are supported. But Paypal is the best option because it is safer and more reliable in case you haven't reached the product to get your money back.
GearBest
GearBest is a modern Chinese online store compared to the previous two websites. Launched only in 2014, that is, 7 years ago.
The site has close ties to Chinese smartphone maker Xiaomi and offers much better deals on the company's products than you'd find at a local store. Other categories covered by the site include Baby & Kids, Home & Garden, Fashion, Home Appliances, Electrical & Gadgets.
GearBest is one of China's guaranteed shopping sites and ships to all countries in the world, including countries in the Arab world, with the exception of only two countries, Palestine and South Sudan.
DHgate
Based in Beijing, the capital of China, DHgate is primarily a fashion site (although it does have some electronics and household items). If you are looking for cheap shoes, wedding wear, furniture, designer watches, hair & skin care products or handbags, bags & handbags, DHgate should be one of the Chinese sites to check out.
The site ships worldwide, including most countries in the Arab world. The website is also available as an app on several platforms, such as Android and iOS. Prepare DHgate One of the best shopping sites in China.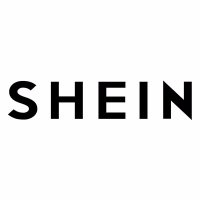 she inside
SHEIN is another leading online shopping site in China. It specializes almost entirely in women's fashion, although some men's clothing and children's products are also available. It also offers accessories, shoes, bags and other fashion products. The Shein online store is available in Europe, America and several other regions, including the Middle East (Morocco, Gulf…).
geekbuying
GeekBuying is an electronics store. You'll find Android phones, drones, wearables, smart security systems, tablets, laptops and more. Like GearBest, it offers exclusive pricing on Xiaomi smartphones. The site also contains fashion products.
pat
What distinguishes PatPat but which is one of the best Chinese shopping sites is that it supports a powerful and much needed feature which is the pay on receipt feature and this feature will ensure that you don't waste your money on products. that you buy and don't receive. Among the Arab countries that have the payment upon receipt feature, we find Saudi Arabia, the Emirates, Oman, and it is clear that it will gradually be available in the rest of the Gulf countries and some Arab countries in North Africa.
On the PatPat website you can find several products, mainly children's and women's clothing. The store provides a list of different products such as clothing, accessories, home and newborn items such as bags, shoes, toys, etc… All at prices starting at just $1, with shipping available to all countries and payment at receipt in Saudi Arabia, UAE and many other countries.