SD Card is one of the best and easiest ways to store data that exists today and is most cheap in most cases because it provides the user with the ability to get the large space required without having to worry about the weight, size, or fear of falling, for example, as is often the case with external hard drives of all kinds. This may have made the demand for these small storage cards greater than ever before, especially after the steady increase in users of smartphones, modern cameras, tablets, and many other devices that you use continuously to save data mainly on some devices. Or even as additional storage in other devices...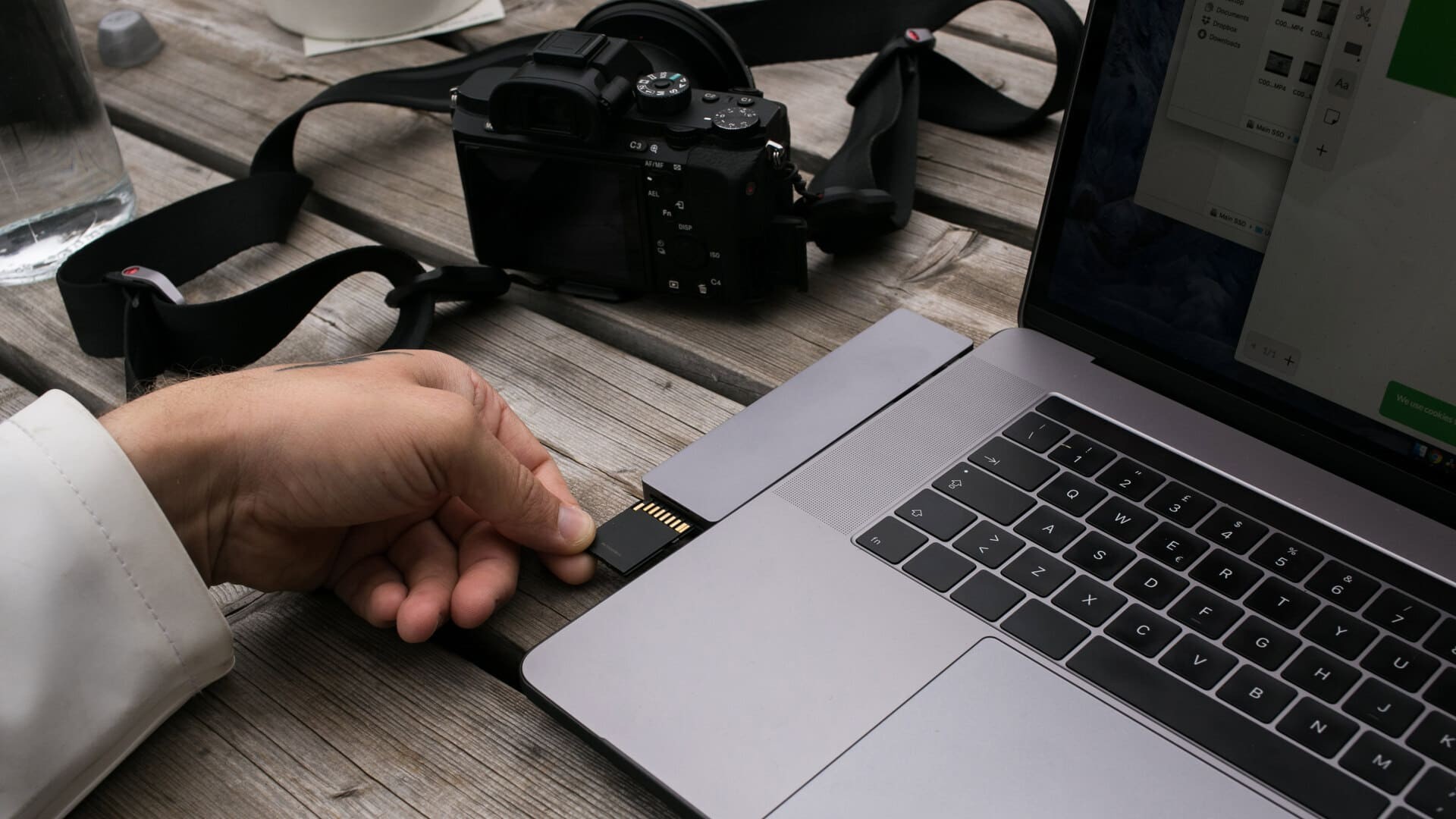 Your guide to how to choose the next SD Card as professionals
In an earlier article, we have already talked about this type of volume in a lot of detail, and we have presented its different types and multiple functions. We have also introduced modern technologies in this area. But today we are going through something a little different, we will not separate what we offered last time again, nor the benefit provided by SD volumes in general as we did last time. This time, however, we'll talk about the latest technology in the field of SD Cards today, and what features it can now offer.
What is the SD Express and SD 7.0 standard?
In general, all new memory cards are developed through a range of road maps that determine future capabilities and transportation speeds for these cards. Until very recently, the roadmap for SD expansion cards saw very large capacities up to 2TB. Although this space may seem large to some, it is really nothing compared to the updated SD Standard (SD 7.0), which will see storage capacities rise to up to 128TB, in both traditional sizes and MicroSD, as well as with dramatic transfer speeds of up to 985 MB/s.
With high-quality audio and video content, creators around the world have built solid state storage (SSD) that have enabled them to reach high speeds that have enabled them to seamlessly handle content and applications on their computers. Despite the provision of volumes in this regard, SD cards were still clearly limited in speed. But with pcie and NVMe standard support, SD Express cards have finally overcome these restrictions. This provides new storage cards that come with pcIe Gen3 x1 (SD 7.0), currently known as SD Express, with a theoretical data transfer speed of up to 985 Mbps. With future promises with pcIe Gen4 x1 (SD 7.0/SD 8.0) at greater speeds it may reach theoretical speeds of 1970 Mbps, while PCIe Gen4 x2 (SD 8.0) support is expected to provide a theoretical speed of up to 3,940 Mbps.
To make it a little clearer by comparison, current UHS-II cards have a maximum transfer speed of 312 Mbps and UHS-III cards reach 624 Mbps. Perhaps the most important point in the specifications of the new SD7.0 standard is the use of PCIe and NVMe interfaces, which will essentially enable SD cards to become removable solid state storage units. New standard SD cards will be compatible with previous versions with existing SD card devices - although those older devices will not be able to take advantage of higher speeds of course.
The new standard also supports two different types of new SD cards. The O type is SD Express, the type that supports the highest speeds. It also has the SD Ultra Capacity (SDUC) that will support the highest storage capacities.
ADATA's Premier Extreme SDXC SD7.0 Express card is the first step for a smoother future!
ADATA Technology is one of the first companies to showcase its first products in support of the new standard. The Premier Extreme SDXC SD7.0 Express card, which comes equipped with the SMI SM2708AB controller, is the world's first branded SD Express card to pass the SD Express Verification (SVP) program of the SD Association. This verification status confirms that the SD Express Card meets the strict SDA performance and reliability interface standards.
The new Premier Extreme SDXC Express card will allow users to take full advantage of the latest SD Express laptops from all major PC brands.
VERY SMALL SIZE, PERFORMANCE SIMILAR TO SSD UNITS
Supporting pcIe Gen3 x1 and NVMe, the new ADATA Premier Extreme SDXC SD7.0 card delivers reading and writing performance of up to 800/700 Mbps, which is approximately 1.5 times faster than SATA SSD volumes. Similarly, when compared to UHS-II SD cards and UHS-I SD cards, they are about 2.7 times and 8 times faster, respectively, than those in these two categories.
Also featured is the compatibility of the Premier Extreme SDXC Express card with uhs-I standard. They can be inserted into digital cameras to capture high-quality images, or 4K videos, and then inserted into a computer that supports SD 7.0 for editing or smooth, high-speed operation. The enhanced performance provided by the PCIe Gen3 x1 and NVMe standard supported by the ADATA Premier Extreme SDXC SDXC SD7.0 Express card will provide you with speeds on par with many solid state volumes, but with the smaller shape factor feature of the typical SD cards.
The Premier Extreme SDXC Express card supports UHS-I video equipment, with a reading and writing speed of up to 100 Mbps, and is compatible with the V30 video speed category. And in case you're wondering what this means. It simply means that they are fully qualified to work with mainstream Ultra HD 4K video recording apps to help users create high-quality content like professionals.
The 256GB or 512GB Premier Extreme SDXC Express card currently comes to provide plenty of storage space for a variety of needs. It also provides security and reliability for internal data preservation, with the ADATA Premier Extreme SDXC SD Express card featuring an error correction code to ensure data accuracy. To provide the greatest security and reliability. The card is water resistant, shock resistant, X-ray resistant and resistant to static electricity, and has been tested to work optimally at high and low temperatures.
but what category will benefit from these cards, and the new standard?
so far, the theoretical talk we mentioned earlier is nothing more than a traditional technical report for many, is it? but the most important question remains: "who is the actual beneficiary of these new storage card technologies?"
IN FACT, THERE ARE MANY PEOPLE WHO CAN BENEFIT FROM THIS NEW STANDARD AND IMPROVED SPEEDS. FOR EXAMPLE, VISUAL CONTENT MAKERS WILL HAVE A LOT OF FLEXIBILITY IN HANDLING THEIR CAMERAS. WHETHER THESE CAMERAS SUPPORT THE NEW STANDARD, OR EVEN OPERATE AT AN OLDER STANDARD SUCH AS UHS-I CARD CATEGORY. THE NEW CARDS WILL PROVIDE RETROACTIVE SUPPORT TO THESE CATEGORIES OF DEVICES. THIS MEANS YOU WON'T GET HIGH SPEEDS, FOR EXAMPLE, WITH YOUR OLD CAMERAS. BUT WHEN YOU CONNECT THE CARD TO YOUR LAPTOP, YOU'LL GET THE SPEED YOU WANT, AS MANY MODERN LAPTOPS SUPPORT THIS STANDARD.
THE SAME APPLIES TO NATURAL INDIVIDUALS, WHO LIKE TO TRANSFER AND RECORD THEIR BEAUTIFUL MOMENTS AND MEMORIES FROM THEIR PHONES AND CAMERAS TO THEIR PERSONAL COMPUTERS TO SAVE THEM FROM BEING LOST. IN THIS CASE, YOU WON'T NEED A RELATIVELY LARGE VOLUME TO TRANSFER THESE PHOTOS AND MEMORIES FROM YOUR MOBILE DEVICE OR CAMERA, OR EVEN FROM ANOTHER IPAD. YOU ALREADY HAVE AN SSD UNIT, BUT IN YOUR GRIP, LET ME CORRECT IT, SAYING IT DOESN'T GO BEYOND THE FINGER MIND!
SD ADATA SSD